Bribe the dragon and claim the throne in this family-friendly adventure game!
Embark on the King's Trial. Help or hinder your fellow adventurers. Negotiate for the help you need or backstab when possible. Do whatever pleases you the most!
The game features:
Lot's of toony artwork
160+ cards in 5 decks
A modular board consisting of 62 tiles
Jumbo size player mats

Do you want to try the game? It is available on Tabletop Simulator now!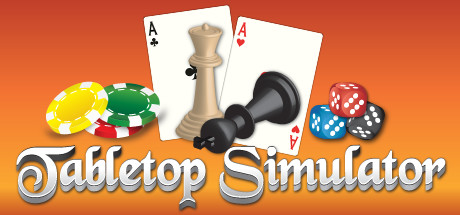 Join King's Trial by subscribing to our mailing list!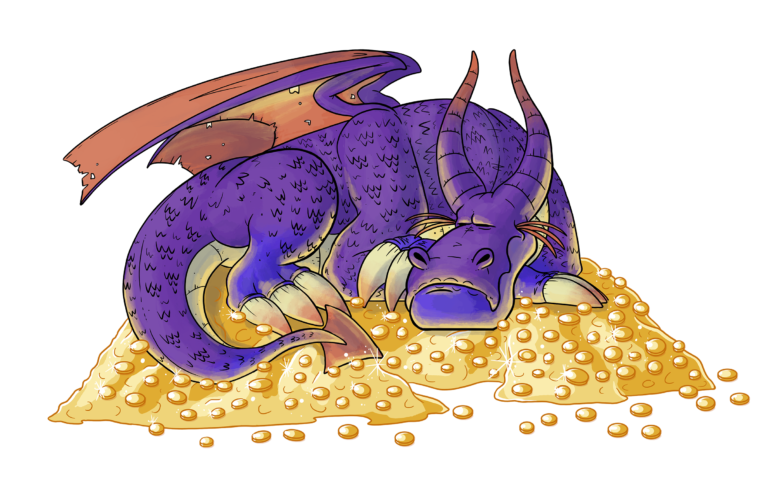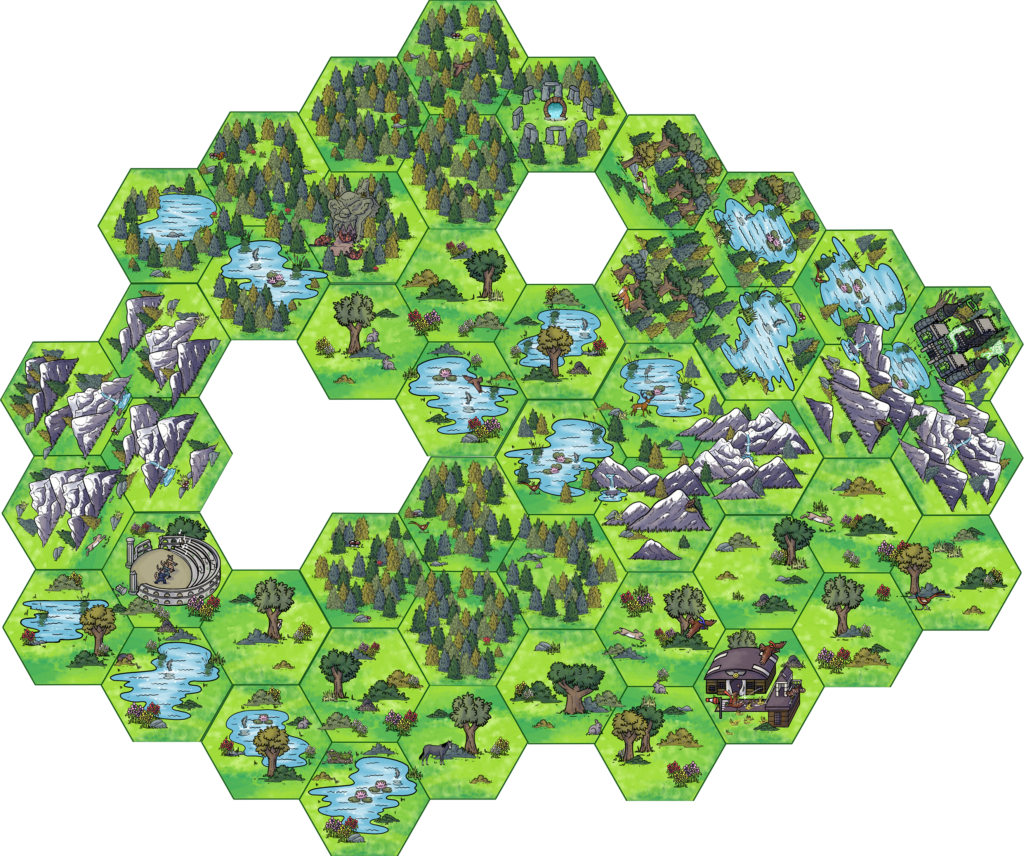 Create a different realm each time you play!
As part of the game set-up, players place our 62 tile modular game board at the start of play, ensuring the King's realm will look different every time you play.
The colorful artwork is handmade and provide lots of fun (Or maybe 'interesting') details to look at.
Meet the adventurers
Play as one of our adventurers and win the King's Trial. Pick your adventurer based on looks or on the special skill they have!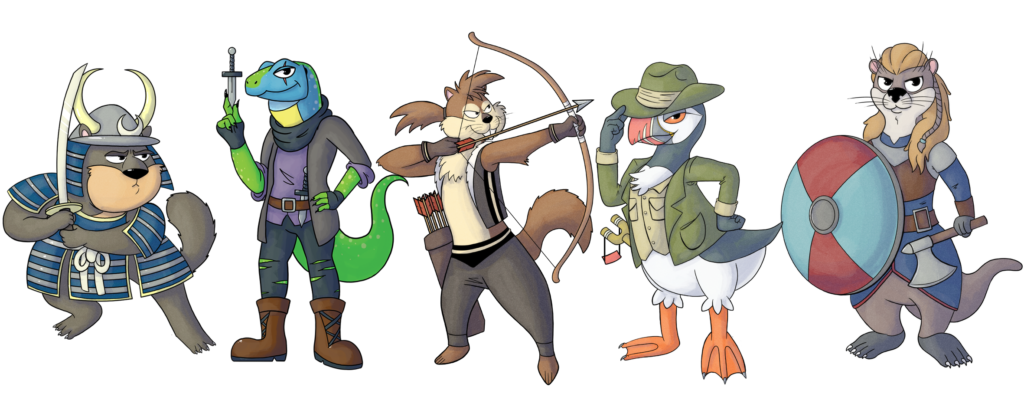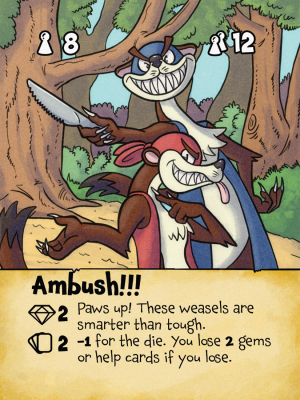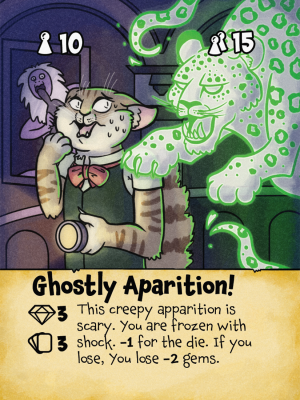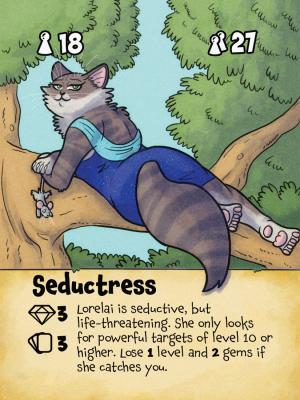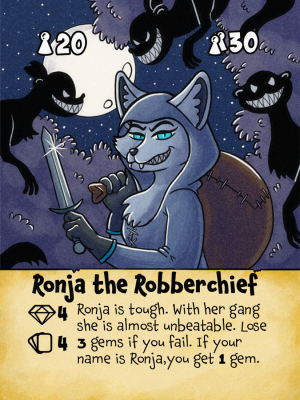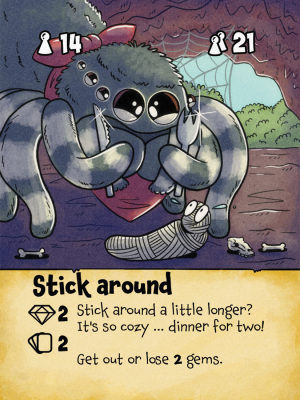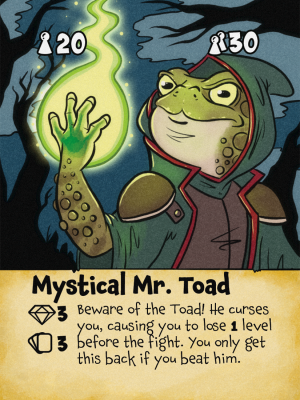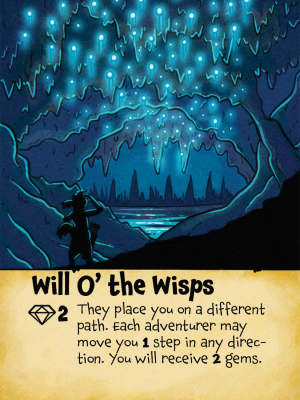 Play naughty? Or play nice!
During the game, you can either help or hinder other adventurers as much as possible!
Meet all kinds of critters!
King's Trial is full of amazing critters you will meet. Some will be friendly and some will be really bad!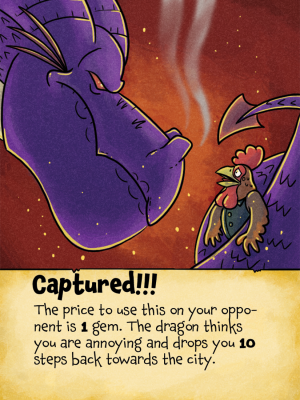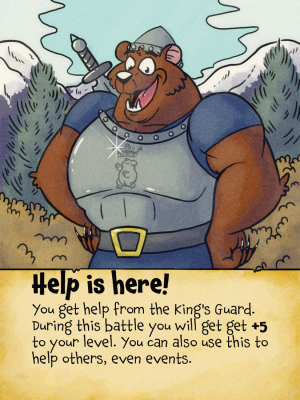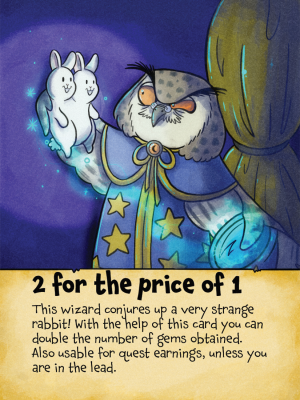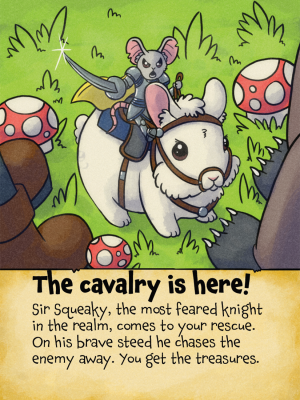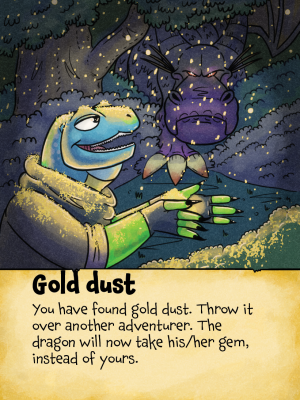 The Story
The old King loves his food. He sends out runners far and wide to bring him the most luxurious delicacies from across the Realm! Then Disaster, a dragon has appeared in the realm and has forced the King on an unwanted diet by interrupting the Kings supply of sweats and treats.
The King is as wise as he is lazy, so he has made a plan. The King declares a King's Trial to be held. The adventurer who gets rid of this dragon will be heir to the throne. In Kings Trail you play as one such adventurer, you must travel through the realm, complete quest, battle enemies, collect gems, and be the first to bribe the dragon to leave the kingdom and become the next heir to the throne!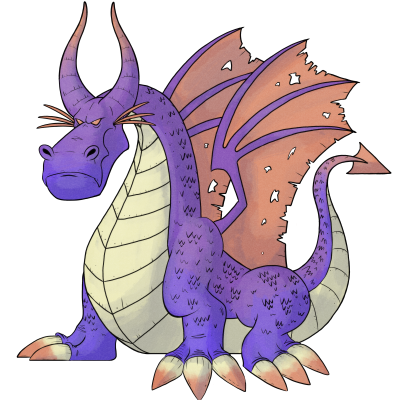 Would you like to know how the game works!? Download our manual. It is still a work in progress!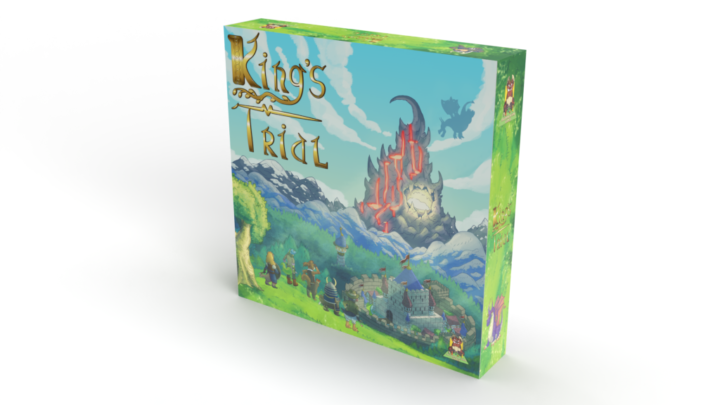 King's Trial will go live on Kickstarter on the 27th of April! That is King's Day in the Netherlands. Here are some pictures of our prototype. It was great to unbox this game. Our modular board in all its glory. It creates a Kingdom on your table! Some more pictures of the board and all…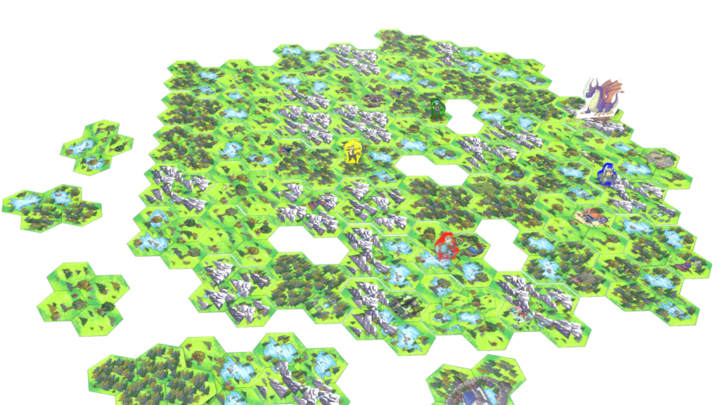 We are preparing our campaign and are making all kinds of images. We also made a render of the game world. Kickstarter Another milestone in our project! Our Kickstarter pre-launch page is live! This means we are now really making steps forward. The game is that far in development that we feel confident we…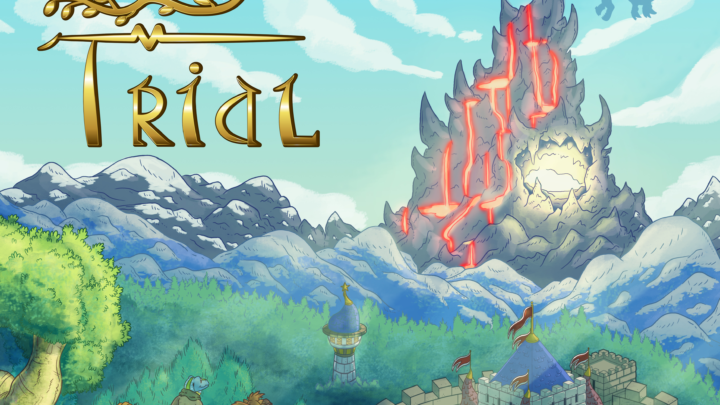 The boxart is finished! We are happy to introduce "King's Trial"! This is an adventure game for up to 5 players. It is easy to learn and within 5 to 10 minutes you should be able to have fun with your family and friends. Build the realm, go on quests, encounter events, interact with your…